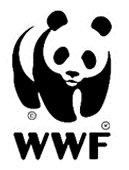 WWF Bolivia
Job Opening
(Duty Station: La Paz)
Job title:
Reports to:
Date:

Green Finance Project Manager
Conservation Director
July 18, 2023
World Wildlife Fund (WWF), one of the world's leading conservation organizations, seeks a Green Finance Project Manager, for our office in Bolivia. We are looking to hire a passionate, creative, and dedicated professional, always willing to push the boundaries, a great team player, and overall, a good human being, who understands and appreciates the value of leading by example. And especially interested in protecting forests and collaborating with the private sector to achieve joint goals in favor of nature and people.
We are driven by the WWF Core Values:
COURAGEWe demonstrate courage through our actions, we work for change where it's needed, and we inspire people and institutions to tackle the greatest threats to nature and the future of the planet, which is our home.
INTEGRITY We live the principles we call on others to meet. We act with integrity, accountability, and transparency, and we rely on facts and science to guide us and to ensure that we learn and evolve.
RESPECT We honor the voices and knowledge of people and communities that we serve, and we work to secure their rights to a sustainable future.
COLLABORATION We deliver impact at the scale of the challenges we face through the power of collective action and innovation.
MINIMUM REQUIREMENTS
Graduated in finance, business administration, environmental studies or other related careers.
It is highly desirable to have complementary studies on environmental/conservation issues: climate change, ESG criteria, NDC, among others.
Indispensable knowledge and experience in the public or private finance sector.
Ability to demonstrate how climate change, biodiversity, water and other environmental issues relate to important business risks and opportunities.
Knowledge and experience in public and municipal management.
Knowledge on environmental sustainability standards, climate change and ESG criteria.
General knowledge about the green finance space (global frameworks, regulations, trends).
Knowledge of the English language (advanced level).
Excellent management of computerized systems and office automation (data processing and visualization software).
Able to prioritize, work in a dynamic environment and operate with tight deadlines.
Ability to work independently and proactively.
Excellent oral and written communication skills.
At least 5 years of work experience in issues related to banking, finance, conservation/environmental finance.
Areas of expertise: private and public banking, financial advisors, investments, social environmental sustainability standards for the financial sector, working with municipalities, climate change, NDCs, public management, or related topics.
The knowledge and relationship of the actors of the banking sector, state institutions, and municipalities will be valued.
If you wish to apply for this position, please read the complete TORs in the following link: TRABAJA CON NOSOTROS | WWF.To apply please send a signed cover letter in English, indicating your motivation for this position and your salary pretension (required), attaching your CV (no more than 4 pages, no need to include supporting documents), with three work references, until July 30 of 2023, to the email: rh@wwfbolivia.org with the reference: Green Finance Project Manager.
Our Mission is to conserve nature and reduce the most pressing threats to the diversity of life on Earth. wwf.org.bo
WWF is an equitable employer.
---
ESTE BOLETÍN SE PRODUCE POR ENCARGO DE WWF
---
Usted quiere estar al día con nuestros boletines, suscríbete a nuestra red informativa de Redesma y Cebem en WhatsApp, haga clic AQUÍ o mándenos su número.