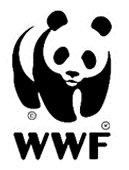 WWF Bolivia
Job Opening (extension of application date)
(Duty Station: Santa Cruz)
Job title:
Reports to:
Date:

Sustainable Commodities Leader
Conservation Director
July 23, 2023
World Wildlife Fund (WWF), one of the world's leading conservation organizations, seeks a Sustainable Commodities Leader, for our office in Bolivia. We are looking to hire a passionate, creative, and dedicated professional, always willing to push the boundaries, a great team player, and overall, a good human being, who understands and appreciates the value of leading by example. And especially interested in protecting forests and collaborating with the private sector to achieve joint goals in favor of nature and people.
We are driven by the WWF Core Values:
COURAGE We demonstrate courage through our actions, we work for change where it's needed, and we inspire people and institutions to tackle the greatest threats to nature and the future of the planet, which is our home.
INTEGRITY We live the principles we call on others to meet. We act with integrity, accountability, and transparency, and we rely on facts and science to guide us and to ensure that we learn and evolve.
RESPECT We honor the voices and knowledge of people and communities that we serve, and we work to secure their rights to a sustainable future.
COLLABORATION We deliver impact at the scale of the challenges we face through the power of collective action and innovation.
MINIMUM REQUIREMENTS
A good understanding of the landscape of relevant and influential public and private sector actors that are key to move the soy and beef/livestock sector in Bolivia.
Experience in fostering multi-stakeholder partnerships, business engagement, and policy change.
Substantial work experience in markets and finance issues and processes.
Experience working globally with multiple teams.
Degree in Agriculture, Sustainable Development, Business Administration, or other related fields is a plus with at least 10 years of professional experience.
At least five years of project management experience.
Fluency or an advanced level in English is required.
If you wish to apply for this position, please read the complete TORs in the following link: TRABAJA CON NOSOTROS | WWF and to learn about WWF Deforestation and Conversion Free project, please visit https://www.wwf.org.bo/cvldc/. To apply please send a signed cover letter in English, indicating your motivation for this position and your salary pretension (required), attaching your CV (no more than 4 pages, no need to include supporting documents), with three work references, until July 23 of 2023, to the email: rh@wwfbolivia.org with the reference: Sustainable Commodities Leader. If you previously apply, your CV still be consider. If you meet all the requirements WWF will contact you.
Our Mission is to conserve nature and reduce the most pressing threats to the diversity of life on Earth. wwf.org.bo
WWF is an equitable employer.
---
ESTE BOLETÍN SE PRODUCE POR ENCARGO DE WWF
---
Usted quiere estar al día con nuestros boletines, suscríbete a nuestra red informativa de Redesma y Cebem en WhatsApp, haga clic AQUÍ o mándenos su número.