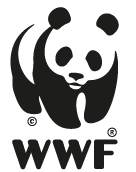 PUBLIC CALL FOR PROPOSALS – WILDLIFE CONNECT CONSULTANCY
WWF web site
WWF offices in Bolivia, Brasil, Paraguay and Argentina as well as WWF International have come together to design a wildlife connect initiative for the Pantanal-Chaco (PACHA) landscape.  This initiative aims to protect, manage and restore the connectivity of landscapes, thus enabling large-scale wildlife movements and linking wildlife (especially jaguar) and people. By ensuring movement is possible we will enable wildlife to adapt to a changing climate, thus creating long term viability for wildlife and people on earth.  
Objective of the Consultancy: WWF is looking for a project assistant consultant to provide technical support for the design of this initiative.  The consultant will play a key role in helping to put together the documentation and information needed for this process as well as supporting WWF`s work with jaguar.  
Requirements
University degree in Biology or conservation related science preferably with experience in jaguar conservation. 
Two to five years of experience working in conservation and sustainable development in Bolivia or Latin America.    
Knowledge of geographic information systems and socioeconomic aspects of conservation.  
Excellent knowledge of written and spoken English.  
Good communications and writing skills
Ability to coordinate with diverse people and knowledge of Bolivian NGOs 
Organized and able to effectively systematize information.
   
You can download the terms of reference here: http://wwf.org.bo/wwf_bolivia/convocatorias
Those interested can send their curriculum and a cover letter with a cost estimate to the following email: convocatorias@wwfbolivia.org
This call for proposals will close on June 3rd, 2020.
Santa Cruz de la Sierra, May 2020
---
ESTE BOLETÍN SE PRODUCE POR ENCARGO DE WWF
---
Usted quiere estar al día con nuestros boletines, suscríbete a nuestra red informativa de Redesma y Cebem en WhatsApp, haga clic AQUÍ o mándenos su número.